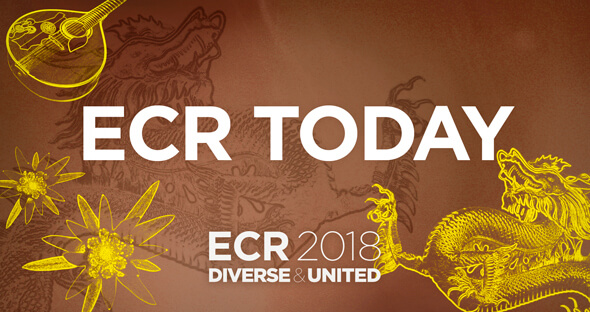 The Swedish radiologist Prof. Katrine Riklund, the current Chair of the ESR Board of Directors, has dedicated her career to the development of hybrid imaging. During todays' Marie Curie Honorary Lecture (Room A, 1:00 p.m.) she will look back at the achievements made in this emerging field and look forward to future advances.
Riklund, who is a professor, consultant in diagnostic radiology and pro-vice-chancellor of Umeå University, is one of Sweden's leading radiologists. She is also one of the first researchers to have recognised the potential of combining PET with CT and MRI, and has worked to advance the field ever since its emergence at the beginning of the 21st century.
"The combination of structural and functional/molecular imaging is fascinating. The entire field is new and extremely interesting, and it's the closest to my heart when it comes to imaging," she said.
During her lecture, Prof. Riklund will share examples of what hybrid imaging can do and what is going to come next. A major trend will be making use of the entire hybrid imaging examination for diagnostic protocols, also for the CT part, she believes. "This changes workflow and gives us more information. PET and CT or MR are not competing techniques, they are complementary," she said.
Tracer development is key for PET but digital detectors will also represent a major step forward. Currently, the need for a cyclotron for production of radionuclides hinders substantial distribution of scanners outside large centres. "To make hybrid imaging really take off, we need other forms of tracer production. I would like to see the tracer production work like a coffee machine – with buttons to select tracer and radionuclide," she said.
In her day-to-day work, Prof. Riklund is involved in various research projects, such as COBRA, a prospective multimodal imaging study of dopamine, brain structure and function, and cognition; (PEARL-PD), 18F-FE-PE2I PET/CT, a study of dopamine transporters in early Parkinson's disease, RECTOPET (REctal Cancer Trial On PET-MR/CT); and Prostate Cancer – PSMA and Acetate in PET/CT and PET/MR. These projects reflect her three major interests in the field; movement disorders and cognition in central nervous system, and prostate and colorectal cancer.